Abe Vigoda / Mikaela's Fiend 7"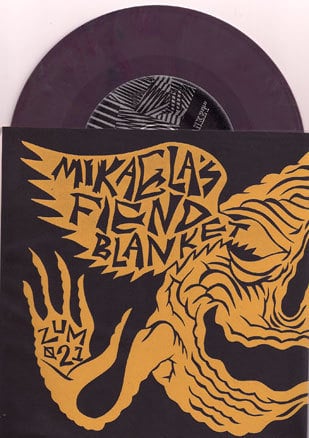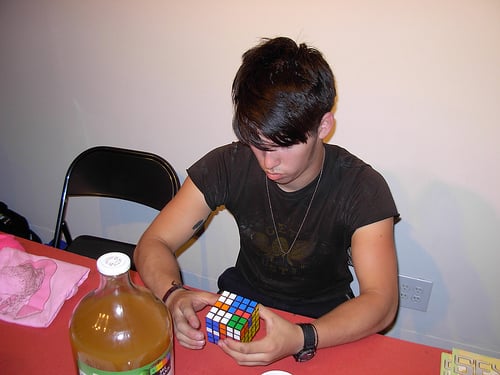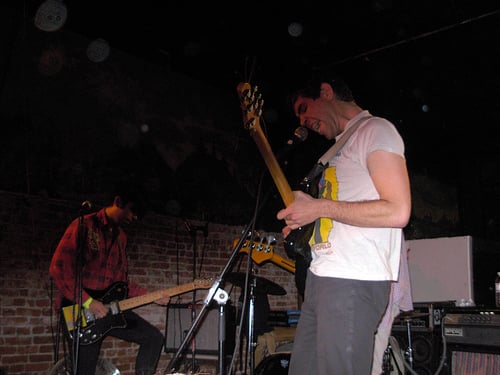 Zum021
SECOND PRESSING edition of 300 on mixed color vinyl with offset covers.
Abe Vigoda have toured the US multiple times, earning accolades from all corners (The Fader, Paper Thin Walls, Chicago Reader) and spreading their hybridized version of punk to the basement faithful. "World Heart" brings the Chino, CA quartet's ambition and melodic invention to the next level. They have albums out on OlFactory and Post Present Medium, along with numerous 7"s. Their newest album is available on Post Present Medium.
Mikaela's Fiend have been wowing basements and youth centers since forming as teenagers in 2003. Cousins Chris Ando and Donnie Shoemaker utilize a blast of woolly processed guitar and Shoemaker's herculean beats. Their early 7"s sold quickly on legendary live shows and word of mouth, leading to an album "We Can Driving Machine" on Strictly Amateur Films. Their most recent recorded output is a split EP with Twin (fka King Cobra, ex-NEED).
First pressing of 500 on black vinyl with silkscreened covers by Matt Hart is sold out, so we re-pressed 300 on colored vinyl with Halloween-y black and orange covers.